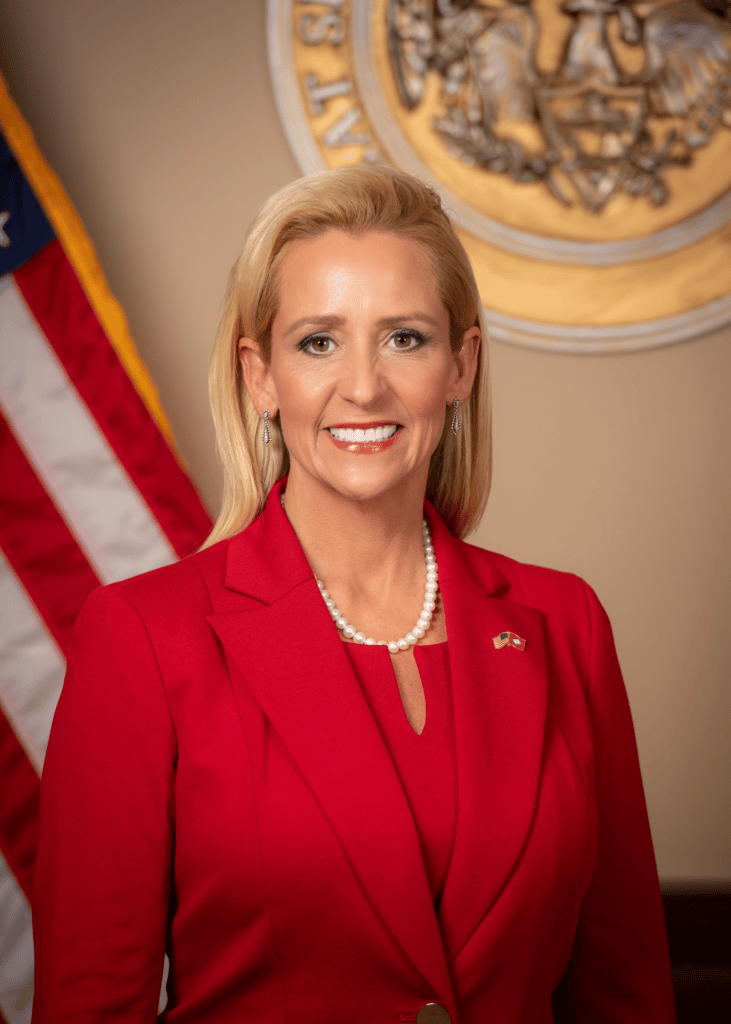 Leslie Carol Rutledge was sworn in on January 10, 2023 as Arkansas's 21st Lieutenant Governor and the first woman to ever hold the State's second-highest office. Rutledge previously served two-terms as the 56th Attorney General of Arkansas from 2015-2023. She was also the first woman and first Republican elected to the office of Attorney General.
A seventh-generation Arkansan, Rutledge grew up on a cattle farm and attended school at the Southside School District in Independence County. From her mother, an elementary school teacher, and her father, a lawyer and a judge, Rutledge learned the importance of hard work and service. Rutledge is an Arkansas lawyer who has spent her career serving the public.
She graduated from the University of Arkansas and the University of Arkansas at Little Rock William H. Bowen School of Law. Rutledge is admitted to practice law in Arkansas, Washington D.C., and before the U.S. Supreme Court.
Rutledge's career in public service includes being a judicial clerk for Arkansas Supreme Court Justice Josephine Hart, Deputy Counsel in the Office of Governor Mike Huckabee, Deputy Prosecuting Attorney in Lonoke County, and Attorney for Arkansas's Division of Children and Family Services.
Rutledge was Deputy Counsel for the Mike Huckabee for President 2008 campaign, Deputy Counsel at the National Republican Congressional Committee and Counsel for the Republican National Committee during the 2012 Presidential campaign.
Over the years, her civic service has extended to community organizations including the Junior League, Alpha Delta Pi Alumni, National Rifle Association, Federalist Society, Women in Networking in Central Arkansas and the Republican National Lawyers Association.
Rutledge and her husband, Boyce, have one daughter. The family has a home in Pulaski County and farms in Crittenden County and Independence County.